What's Inside?
Our Kids Faith Krate crafts change from month to month and are best suited for ages 4-10.
1. Four weekly Bible lessons to do with your child!
2. Four crafts to go along with each week's lessons.
3. A new stamp every month to add to your Stamp Collection for scripture memorization!
Questions? Visit our FAQ page.
How It Works
We ship Krates on the 28th of every month. This way you can be ready to jump into the Krate at the beginning of the next month.

Sign Up
Easy to order. Choose your payment option and create your account in less than 2 minutes!

Check the Mail
Each month you and your child will be surprised by a Krate filled with new crafts and a new Biblical topic.
Get Growing
Families create, converse, and discover with our weekly Bible lessons.
Shop Now
Why Kids Faith Krate?
Convenience • Fosters bonding time • Provides intentionality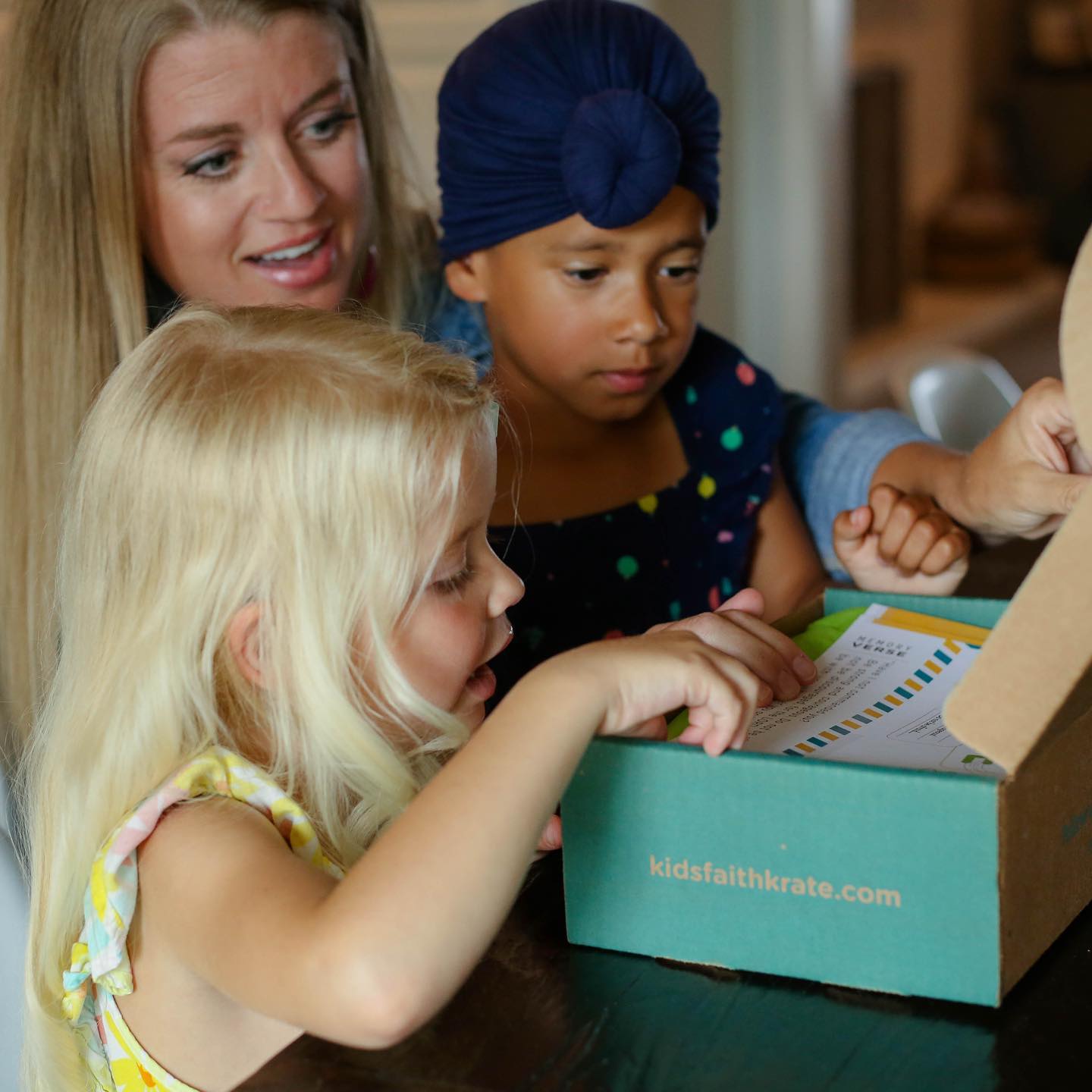 As Christians, we desire more than anything for our children to know Jesus. We do our best to teach our children about the Bible, but so many things can get in the way. Whether it is a matter of time, convenience, or knowing what to say, it can feel really tough! Kids Faith Krate was created to solve these problems. With our weekly Biblical activities and talking points, parents get resources that empower them to spend quality time with their children and help them feel confident in having spiritual conversations.
What Others Are Saying
Testimonials about Kids Faith Krate
"I am so thankful for Kids Faith Krate. This tool has given me another resource as I navigate through Christian parenting. The crafts become part of our home decor and can quickly prompt a question or discussion later."
"We LOVE our Faith Krate!! My kids have really enjoyed all of the crafts and I am really enjoying the conversations that open up. Thank you for such an amazing subscription box!"

"KFK gives us practical, fun tools for applying God's word in our daily and weekly lives."

"My boys love this! So helpful to keep us consistent in teaching God's Word to our three boys!"
Past Krates
Our Krates are different every month! Here's a look at some of our past Krates.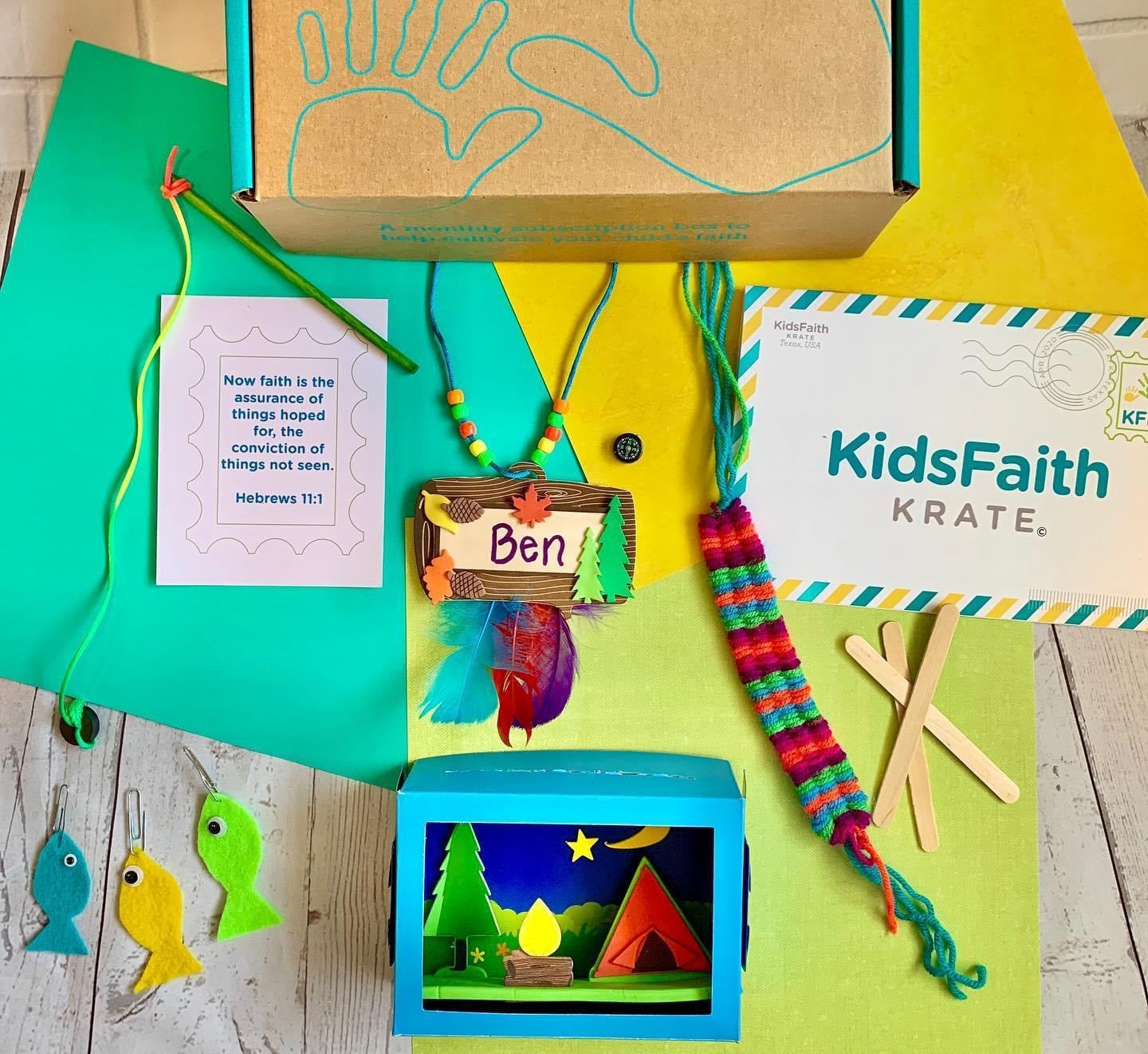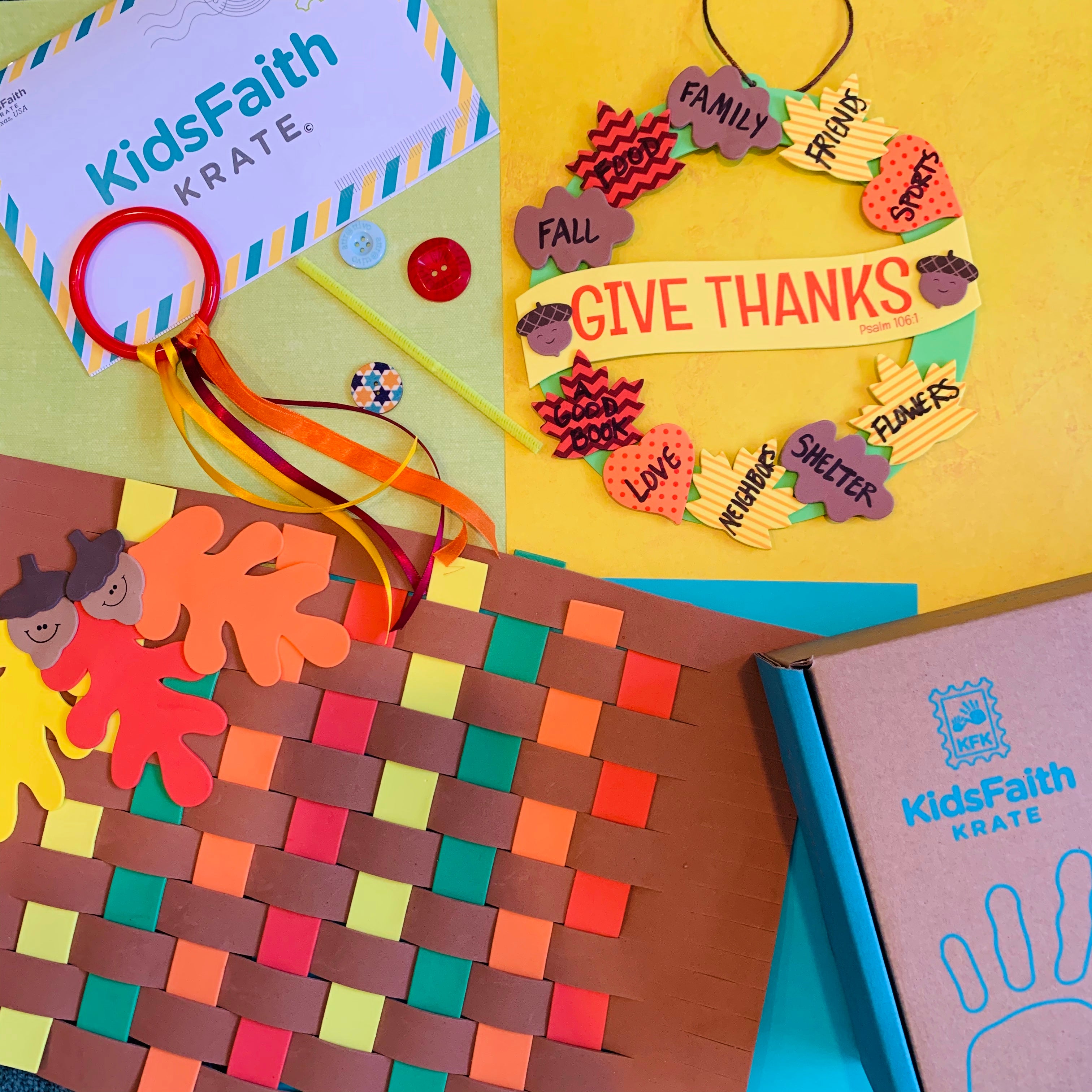 Community Photos
Tag @kidsfaithkrate on social media and you could be featured here!