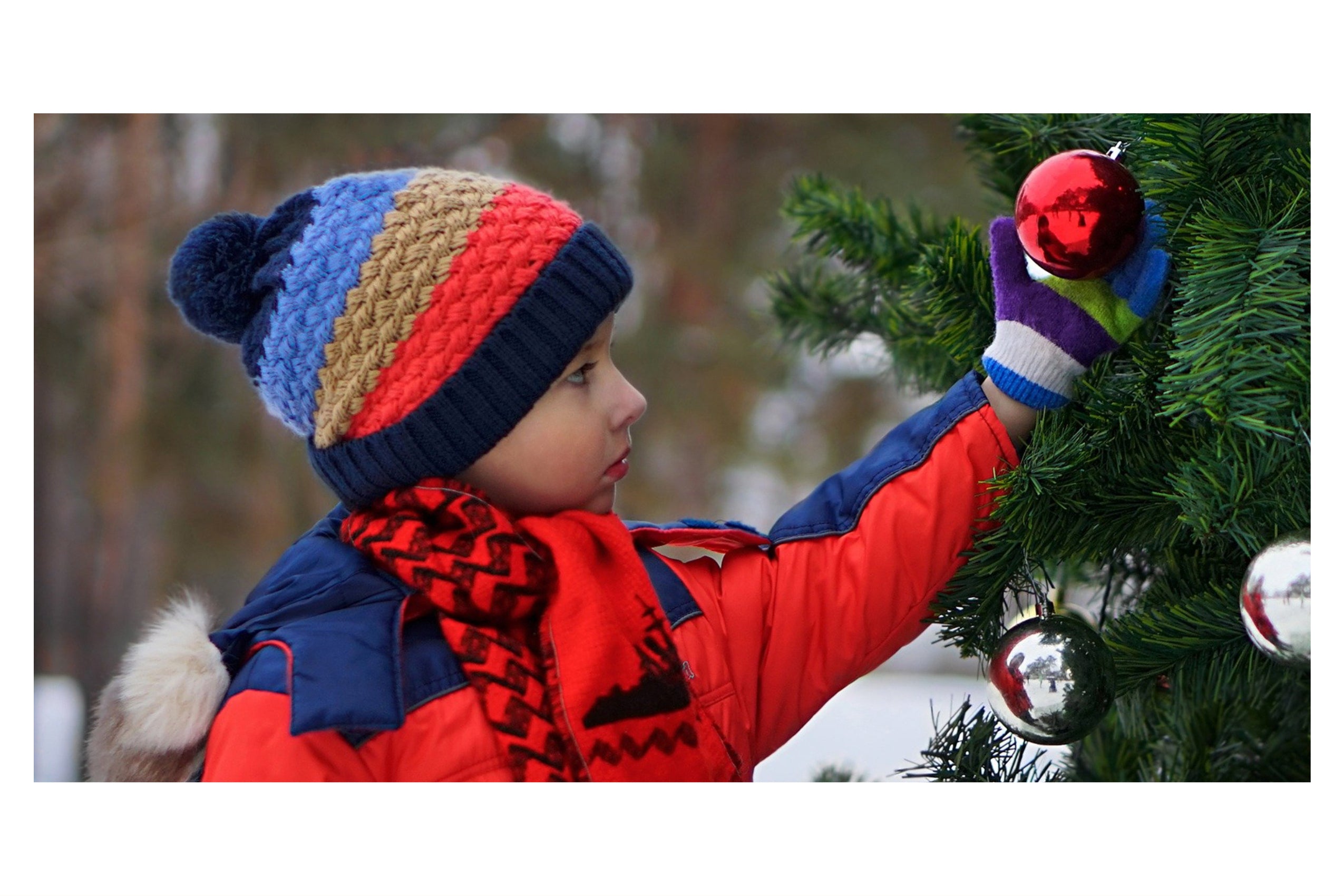 By Kate Ritchie
We have a neighbor who goes all out decorating their house for Halloween. They blanket their lawn in spiderwebs and other spooky things. There was one thing about this home on Halloween that I found fascinating. If you looked closely in the windows behind the pulled curtains on Halloween night, you could see the twinkling of Christmas trees in each of the windows, waiting for their turn, their season, to shine. The day after Halloween, our neighbors pulled back their closed curtains and revealed a beautiful Christmas tree in each window of their home. They cleanse their yard of spooky Halloween décor, and on November 1st, they transform their home into a winter wonderland.
My neighbor's enthusiasm for holiday décor is a little premature. But I have to say it is hard not to drive past their home without wondering about the excitement their decorations represent. I can't help but wonder what it is that they are so eager to celebrate. 
Our actions often reveal our hearts' intentions, longings, and desires (Lk 6:45 ). Many have observed a trend in the last couple of years of people decorating for Christmas early, and I am curious if the heaviness and the cloud of grief surrounding our world at this time are behind the why. I wonder if a simple trend, like decorating for Christmas early, speaks of our hearts' deep longing for the peace and joy often associated with Christmas. Are we collectively looking for hope?
Typically, we wait for Advent to decorate for Christmas in our home. Advent is composed of the four Sundays before Christmas Day, which on the church calendar consists of twelve days of feasting (think The Twelve Days of Christmas song). My oldest son was excited this year and started decorating a few days before Advent on his Thanksgiving break. He pulled down boxes and set up twinkling things around our home. He and his brothers set up the tree and turned on the lights. He made a list of things we needed to replace that were broken or burned out. As we gathered over Thanksgiving break as a family, I found myself looking at all the lights of our Christmas tree and the decorations he had set up around our home. This verse came to mind from Proverbs 13:12,
"Hope deferred makes the heart sick, but a desire fulfilled is a tree of life."
Advent is a season of waiting with hope. It is the season before Christmas where we meditate on what it means to long for Jesus, who brings us true joy, true peace, and true hope. If Christmas decorations just represent themselves or one day of gifts, then they will disappoint us. Presents are good, but they are not perfect. Food is yummy, but tomorrow we are yet again unsatisfied. Celebrations are fun, but the day after, we sweep up and throw away what is leftover. If our hope lies in these earthly things, our hearts remain sick and in need.
Christian families have the opportunity to use this time of expectancy and holiday decorating to point to a longing and desire for Jesus. We have an opportunity to offer our families a hope that does not disappoint, true life in Christ. Advent reminds us that all of our desires can only be satisfied in Jesus. Jesus Christ came into our broken world as the light that the darkness cannot overcome (Jn 1). He offers us peace and freedom from the bondage of sin and death. He gives us hope for the future as we wait with great expectation for the day when he will come and make all things new. One day, Jesus will make us complete in the peace and joy of his presence (Rev 21).
As you decorate for Christmas this year or look at your tree, reflect on the longings in your heart. Is your hope set on the perfect earthly day of celebration or the eternal feast we will have when Jesus comes again? Are you longing for the peace of Christmas break, or are you longing for the enduring peace that only Jesus can give your heart? Do you find you are expecting joy in the giving and receiving of Christmas gifts, or are you finding true joy in Jesus who gave himself for our sake so that we might receive the righteousness of God (Rm 5:17)?
As parents, it is when we seek Christ in our hearts, that we can lead and direct the hearts of our children towards true hope in this season of Advent. As we ask ourselves these questions about where our hope rests, we can have intentional conversations with our kids as we decorate our homes and anticipate Christmas season. And as our hearts find rest in God alone, we can model for our children the true and lasting peace, joy, and hope of Jesus.
If you are looking to give a gift this Christmas to your family, consider giving the gift of family discipleship to your loved ones by giving them Kids Faith Krate! Our heart is to provide quality family discipleship tools to support your family and help parents guide their children's hearts to Jesus! If you are looking for an intentional gift this season, check us out!
Now may the God of peace himself sanctify you completely, and may your whole spirit and soul and body be kept blameless at the coming of our Lord Jesus Christ (1 Thess 5:23).
 Merry Christmas from all of us at Kids Faith Krate!
Dec 03, 2021

Category:

News
Comments: 0