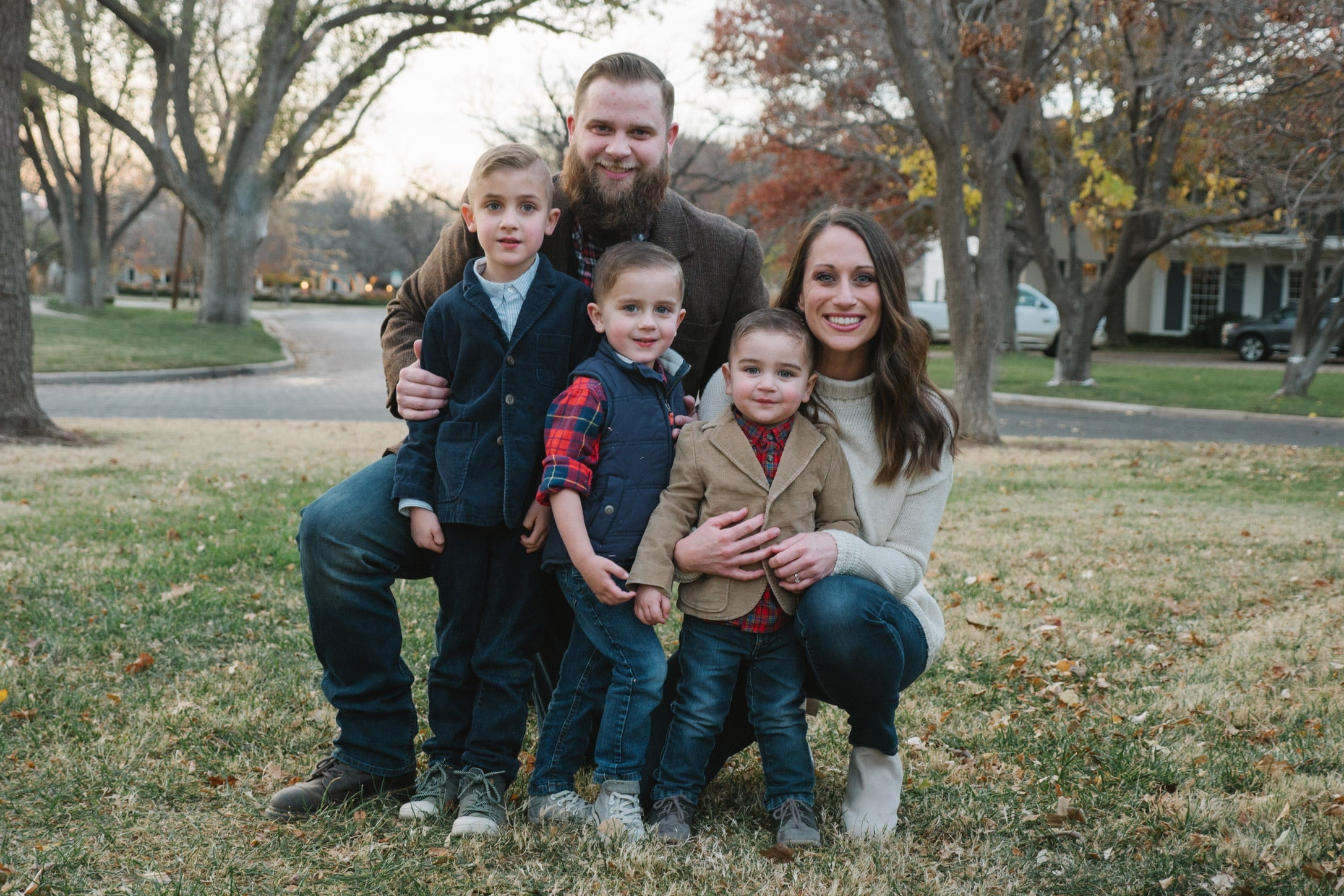 Strolling through the local Christian books store with all three of my boys is definitely not a calm or pleasant experience. Even on the rare occasion that I'm able to run that errand alone, I can find myself overwhelmed by all the options. As if teaching the Bible to my kids isn't a big enough task, out of all rows of tools and different children's storybook Bibles, which one is right for my family?
Where do I even start?
We all feel that way. I know I do! That is why all of us at Kids Faith Krate are passionate about helping you teach your kids about Jesus.
When it comes to God's Word, there is nothing like taking time to read your children the Bible. Along with the Bible, a good children's storybook Bible can be a great tool to help the Bible stories come alive in your child's imagination. Based on what we use in our home and my experience as children's minister, I would like to offer my personal recommendations to you for my favorite children's storybook Bibles. I hope this helps you narrow your search, and you enjoy them in your home and use them along with your Bible and Kids Faith Krate each month.
In no particular order…
1.
 

The Child's Story Bible

 

by Catherine Vos

This wonderful story Bible is on its 6th edition and was originally published in 1934. If you are a theology buff, you may know of the author's husband who was the great theologian Dr. Geerhardus Vos. The Child's Story Bible is one of my very favorite books to read to my children. It is extremely thorough, and each story is wonderfully written and exciting. My boys love for me to read out of it at night as they fall asleep.

Recommended ages: 4-12 years old (although I have read it to my younger children and could see older children enjoying reading it to themselves.)

Check it out on Amazon.
2.
 

The Jesus Storybook Bible: Every Story Whispers His Name

 

by Sally Lloyd-Jones

The tagline really says it all when it comes to the Jesus Storybook Bible. The most important thing about this book is that it teaches kids to see all of the Bible and all of history as one big story about Jesus. It has given my kids a framework for looking at the Bible and even their own lives. The way this book talks about God's love for His people will bring you to tears. We have worn out several of these books, and someone gifted me the audiobook CDs when we had our third son. We listen to it all the time. It is a well-written, Christ-centered storybook Bible.

Recommended ages: 4- 8 years, although my younger children have loved it as young as 1 or 2.

Check it out here.
3.
 

The Big Picture Story Bible

 

by David Helm

This story Bible has been my boys' favorite. The wording is clear and concrete. The concepts of God's rule, His kingship, sin, and consequences throughout the story helped me teach my children why we needed Jesus to rescue us. I've also used it to teach my kids that God's authority in our lives is a good thing because God is a good king. This book also shows kids "the big picture of the Bible" and helps them see how the story of people is a story about a king who came to save his people and dwell among them.

Recommended ages: 3-7 years, Reading level 1st/2nd grade

Check it out on here.
4.
 

The Big Picture Interactive Bible Storybook: Connecting Christ Throughout God's Story

 

by B&H Publishing Group

This is an excellent resource for walking through the Bible with your preschool and elementary kids. It features 145 stories, and I feel like I've learned so much about the Bible by reading this book. We read one story every morning at breakfast with our kids. The stories are short, and the best parts are the "Christ Connections" at the bottom of the page. We also love the activity book that goes along with it. The boys work on coloring pages and activities while we read to them.

Recommended ages: 6-10 years, Reading level 3rd/4th grade (They also make a toddler version of this book.)

Check it out here.

And for those of you looking for something to get you through waiting rooms and grocery stores, here is my favorite Bible story app.
The Bible App for Kids by Life.Church
My boys beg to play this app. Each story is interactive, and most stories have activities to go along and help with retention. My boys have learned a lot about the different stories in the Bible from playing this app. It has definitely been a fun way to foster their love for God's Word. Oh, and did I mention it is free?!
Recommended ages: 4 years +
Check it out here or in your app store.
You are using Kids Faith Krate because really want to teach your children about Jesus. We pray Kids Faith Krate is helping you dive into consistent family discussions, Bible readings, prayer times, and that your family is growing in faith in Jesus Christ together.
This list of children's storybook Bibles is not all-inclusive. I'm sure I've forgotten some really great ones, but I hope that this list helps you decide on some resources that help you teach your children about Jesus. These are my favorite! What are your favorites? Leave a comment below and tell us what your favorite children's storybook Bible is? We would love to hear from you!
'
ALL ARTICLES
Jan 11, 2019

Category:

News
Comments: 0