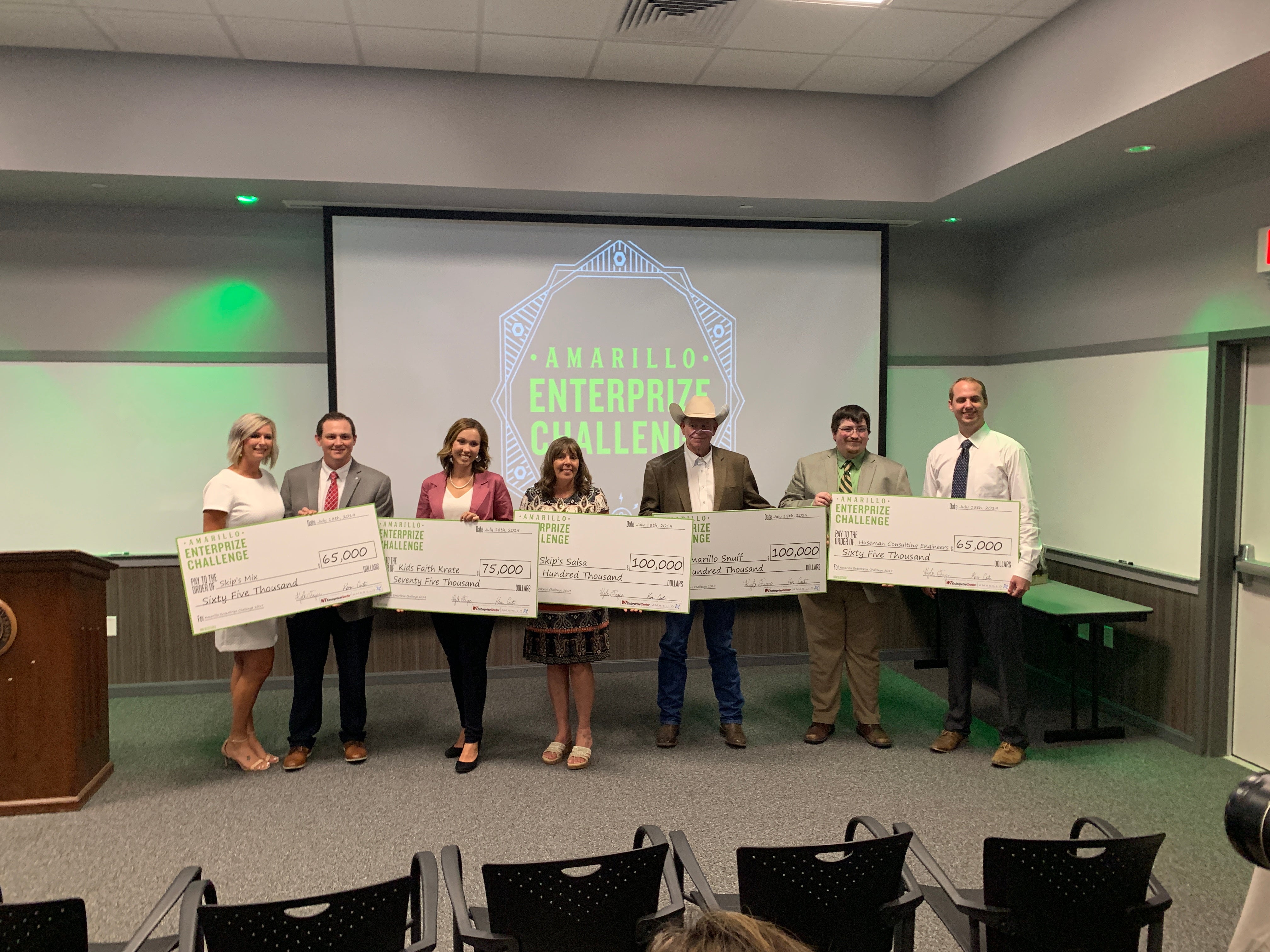 We are thrilled to share with you some exciting news!
Kids Faith Krate has won the Amarillo Enterprize Challenge for new businesses! This program was designed by West Texas A&M University Enterprise Center and funded by Amarillo Economic Development Corporation to help new, local businesses in Amarillo, Texas, flourish. Over seventy businesses applied to win the Amarillo Enterprize Challenge this year. We are honored to share with you that Kids Faith Krate was chosen as one of 5 winners this year! You can read more about the challenge here: https://wtenterprisecenter.com/2019/07/23/2019-amarillo-enterprize-challenge-recipients/
What does this mean for Kids Faith Krate?
1. This means that our community and local business leaders believe in us and are investing in us. This support means the world to us. Kids Faith Krate is committed to providing you with the best product we possibly can. We believe in what we are doing, and we are honored to have a community that believes in us too.
2. This means Kids Faith Krate is growing! We want to help as many families as possible have meaningful conversations in the home about Jesus. We are thankful because this opportunity will expose our resources to more families. We know that family discipleship is not always easy. This is why we are committed to providing solid content, conversation starters, and hands-on activities that come conveniently to your doorstep each month. We are thankful for the doors this award opens for us because Kids Faith Krate exists so that more people would know and love Jesus Christ.
We just want to say big CONGRATULATIONS to our founder, Lynsey Gabert! Her hard work and vision for the Gospel of Jesus are unmatched. We would like to thank all of our Kids Faith Krate families, supporters, and the W.T. Enterprise Center!
Want to support Kids faith Krate? Here are some ways.
1. Pray for us, that the Lord would use us to equip families to disciple their children.
2. Share us with families and friends you know who would benefit from our krates.
'
ALL ARTICLES
Jul 24, 2019

Category:

News
Comments: 0